A wellness retreat from an Australian editor has just landed.
Forget Ubud; Umalas may well be one of Bali's next big holistic hub thanks to the emergence of a new wellness retreat within its borders. The district that sits nestled between Canggu and Seminyak is the chosen home of Bloomfield Bali, the boutique hotel from former magazine editor Sally Bloomfield.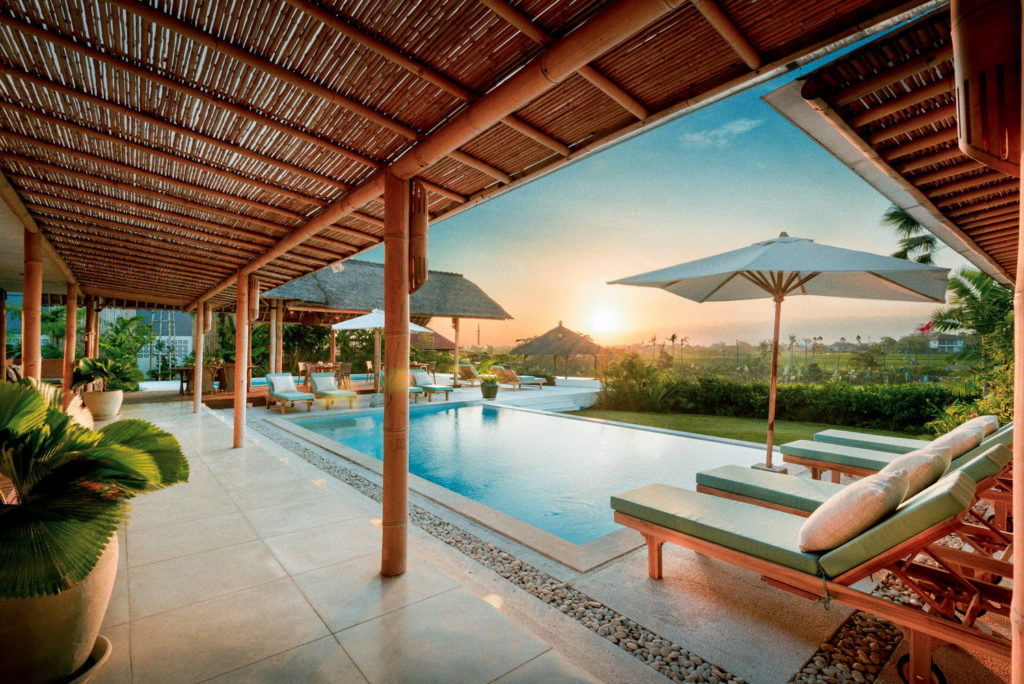 The wellness-focused space may not be Bloomfield's first foray into travel, but nonetheless a Balinese outpost was never a part of the plan. Having owned and operated the 85-room hotel The Albany and Bloomfield in Melbourne alongside husband Ian Robertson, Bloomfield settled in Bali in 2012 eager for a little rest and relaxation. Purchasing land in Umalas, she built a two-bedroom villa – it was this family home which continued to grow in size until it became far better suited to life as a hotel than a private residence.
"It has been a labour of love and often very challenging, but I have a great team around me who have all made it possible," she explains. "I had some prior experience in hotel design, so I was able to visualise clearly what I wanted the hotel to be – like walking into a beautiful, relaxed home. I planned every tiny detail of the property and enlisted my good friend, Alex Zabotto Bentley of AZB Creative, to help perfect my dream over the last few months."
The result is a resort that merges contemporary design with traditional Balinese features. The eco-friendly focus has integrated hand-crafted bamboo structures into the lounge, living and dining spaces, flowing from indoor to outdoor. As for amenities, Bloomfield Bali boasts two pools, a yoga pavilion, a day spa, and an open-air hut settled in the neighbouring rice fields for meditation (or a sunset cocktail if you are so inclined).
Each of the available suites is accompanied by an ensuite and all the mod-cons you'll need to get through those sweltering Bali days. For those eager to splurge, there is the option of the Villa Sawah. Boasting three spacious bedrooms, a private infinity pool, and the option of a private butler, the villa is designed for those after a spot of serenity.
Of course this being a retreat focused on health and wellbeing, the hotel offers a handful of group and individual activities for guests throughout their stay. Surfing, trekking through rice paddies, white water rafting, yoga, Pilates and meditation are all on offer. As an added bonus for those eager for quiet, Hotel Bloomfield has a child-free policy for those under age 14.
The food philosophy here is locavore; with all dishes made from local ingredients, on-site by chef Fanni Robial. Nutrition forms the heart of the main menu, with many a #fitspo favourite making an appearance. Smoothie bowls, fresh juices, eggs, buckwheat pancakes and granola are available for breakfast. Lunch and dinner see heartier (but no less healthy) mains introduced, including a shared banquet of turmeric-crusted fish partnered with vibrant salads.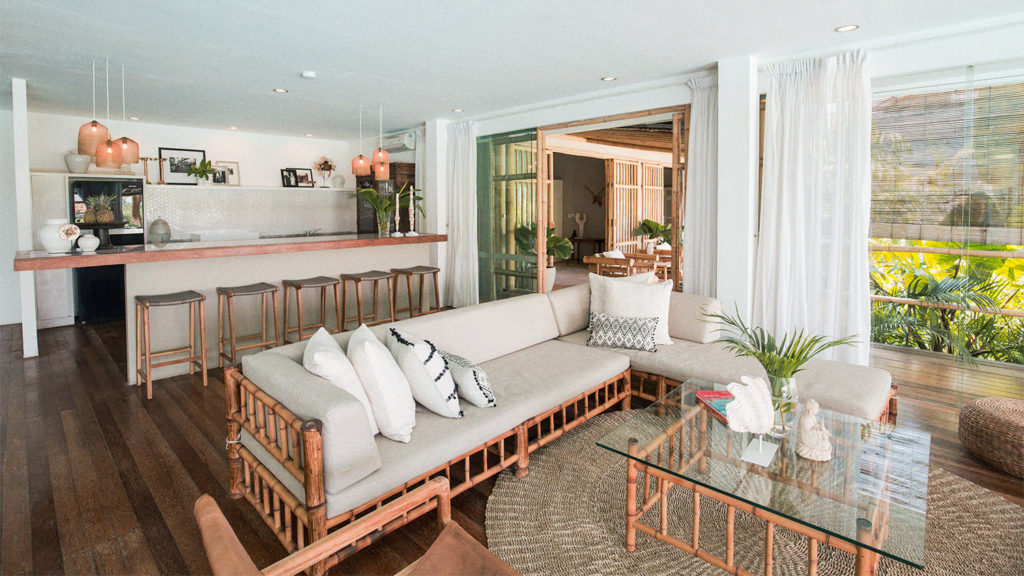 written by SARAH BRISTOW